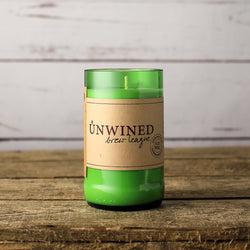 Unwined "Brew League" Candles
Reflect on the carefree moments long after the beer is gone with Unwined's Brew League Candles. Crafted using our signature relaxing scents, all natural soy wax, and now reused beer bottles, our new "brew" is a spin on an old favorite! 
Approximately 45 hour burn time - available in all of our signature fragrances! Additional scents are available here.