Behind what we do as a company lies who we are as individuals. The Unwined Family is made up of actual people. People who come to work every day excited to create, and brainstorm, and laugh, and learn. We are friends, and family, mothers and fathers, pop-pops and grandmas. We are passionate community members, and even more passionate Eagles fans. Dog lovers, Netflix binge-watchers, and coffee addicts who somehow never get enough (we blame our kids). Like you, we are dreamers and doers, and we are so thankful that you have chosen to make Unwined Candles part of your story as well. We love what we do, we take pride in who we are, and we truly care for the people who choose to take this journey with us - we appreciate you.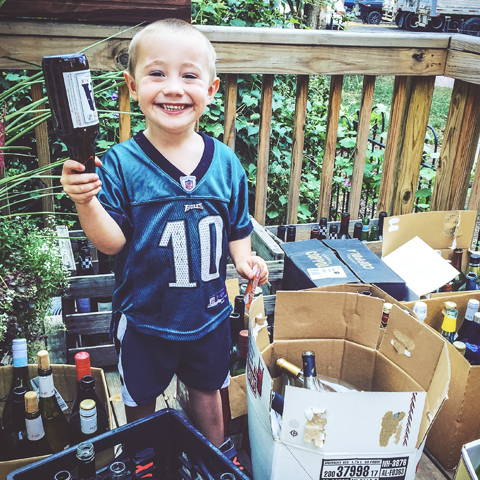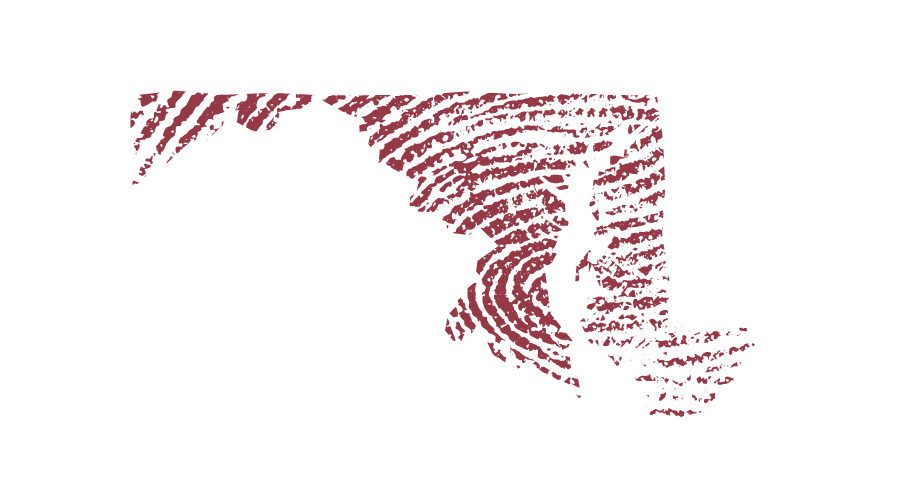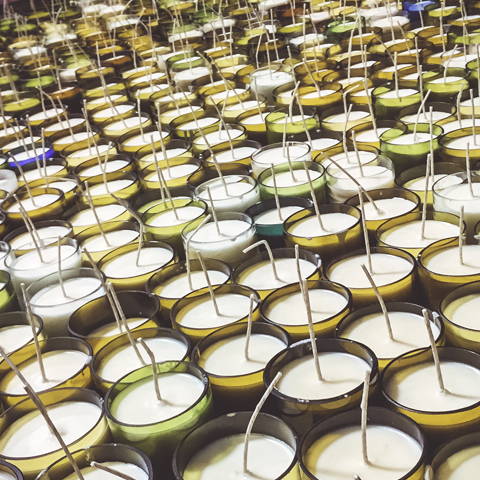 Collect . Cut . Pour . Unwined
All of our products are designed, produced and shipped out of Sykesville, Maryland. We consider our space an artist's workshop where each candle we produce is a unique, hand-crafted work of art, fashioned with precision and detail. This process begins with collecting discarded bottles from restaurants, bars, local refuse companies and our many loyal customers, friends and family. We start by removing the label. Then, each bottle is cleaned and cut with the rim sanded to a beautifully smooth finish. Selected wicks are then placed in each bottle before we hand pour premium soy wax that has been infused with a special blend of relaxing and unique fragrances. The candles are then hand labeled with a die cut, vintage inspired label. The uniqueness and beauty of our candles is discovered in the fine details.